Ludwigia palustris – Potted
Reviews (0)
0
Ludwigia palustris – Tropica Potted Plant
This cosmopolitan stem plant turns red easier and is smaller than the well-known Ludwigia repens 'Rubin'.
Each stalk becomes 2-4 cm wide and 10-30 cm high. The plant willingly creates side shoots, but cutting increases the amount and the plant becomes even denser. The cut-off shoots quickly generate new roots when planted.
The plant becomes intensely red and grows better, when placed in light and with added CO2.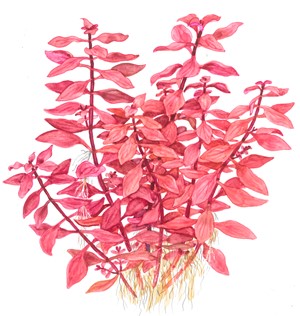 Plant info
Type:
Stem
Origin:
Cosmopolitan
Country or continent where a plant is the most common. Cultivars arise or are bred in cultivation.
Growth rate:
Medium
Growth rate of the plant compared to other aquatic plants.
Height:
10 – 30+
Average height (cm) of the plant after two months in the tank.
Light demand:
The average or medium light demand of an aquarium plant is 0,5 W/L.
CO2 :
A medium need in CO2 is 6-14 mg/L. A high demand in CO2 is approx. 15-25 mg/L.
| | |
| --- | --- |
| Weight | 0.18 lbs |
| Dimensions | 25 × 5 × 5 cm |
NOW SHIPPING
LIVESTOCK AND PLANTS
We ship dry goods all year, but buy now to have your live goods delivered before the winter season!