Blyxa japonica TC
Reviews (0)
0
Blyxa japonica – Tropica 1-2 Grow! Tissue Culture
The Blyxa japonica originates in the nutrient rich shallow pools of water, swamps and slowly flowing rivers in East and South East Asia.
The plant has gained notoriety thanks to the late Takashi Amano and his aquarium works from the 90s.
Blyxa has a distinct grass-like appearance that moves easily in the circulating aquarium water creating a sense of dynamicity in comparison to other more robust plants.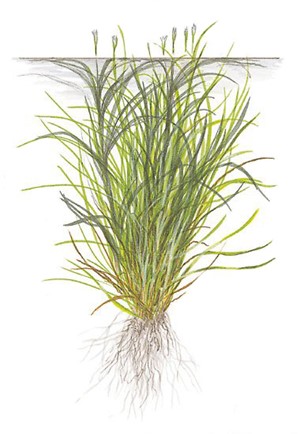 Plant info
Type:
Rosulate
Origin:
Asia
Country or continent where a plant is the most common. Cultivars arise or are bred in cultivation.
Growth rate:
Medium
Growth rate of the plant compared to other aquatic plants.
Height:
10 – 20+
Average height (cm) of the plant after two months in the tank.
Light demand:
Medium
The average or medium light demand of an aquarium plant is 0,5 W/L.
CO2 :
Medium
A medium need in CO2 is 6-14 mg/L. A high demand in CO2 is approx. 15-25 mg/L.
NOW SHIPPING LIVESTOCK AND PLANTS YEAR-LONG
We now ship dry goods and livestock all year! If shipping livestock, your Styrofoam box and heat pack are automatically added to your cart for +$25.